The California Native Plant Society (CNPS) is a statewide non-profit organization of amateurs and professionals with a common interest in California's native plants. Its principal aims are to preserve the native flora and to add to the knowledge of members and the public at large.
DKY ANNUAL MEMBERS' MEETING AND POTLUCK
Sunday, December 11, 2022
12:00-2:30 p.m.
Greenwood Community Center, Elk

Phil Van Soelen, will talk about
Supporting Native Biodiversity In Your Garden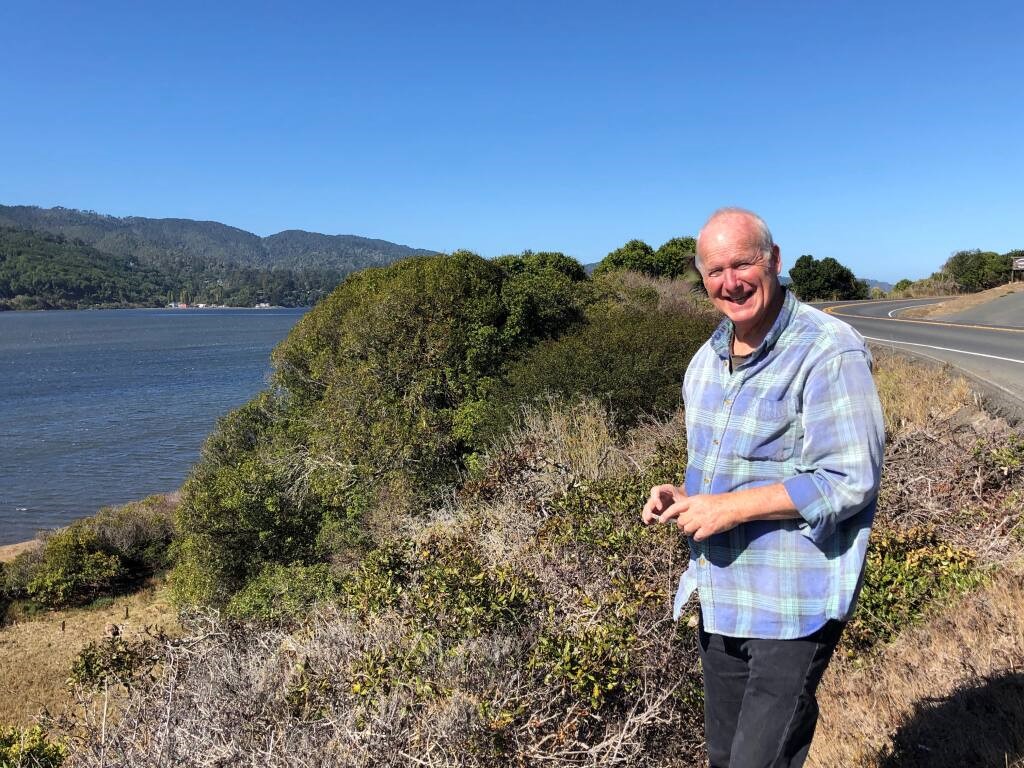 We know Phil mostly as the person who, with Sherrie Althouse, started California Flora Nursery-the source of most of the plants that we get for our annual plant sales. A trip to CalFlora Nursery is a glorious experience! He is retired now and has been spending some time exploring the Mendocino and Sonoma coast with his wife, Mary Killian. Phil combines an artist's eye (he attended California Institute of the Arts in Southern California) with an ecologist's knowledge (he has an undergraduate degree in environmental studies), and a conservationist's ethic (he has focused on protecting northern California rare plants through CNPS).Recently he was one of the featured horticulturists in "Under Western Skies: Visionary Gardens from the Rocky Mountains to the Pacific Coast," by Jennifer Jewel, published in 2021 by Timber Press. We are so honored that he will share his expertise with us at our potluck.
MEETING DETAILS:
Lunch, 12-1 p.m.
annual meeting and election 1-1:20 p.m.,
talk 1:20-2:20 p.m.
Bring utensils, beverage, and a dish to share. Please let us know if you plan to come, so we know how many people to set up the room for. Email president@dkycnps.org or leave a message at 707 271-3156. Greenwood Community Center is at 6129 S. Highway One (look for the sign, take the dirt drive to the back)
New 2022 Barbara Rice Intern Sara Bandali Joined the DKY Survey Team in the Field August 31-September 2 2022.
Alexis LaFever-Jackson continues to comment on her work as 2020 Barbara Rice Intern in the latest issue of Grasslands. (pp. 17-19) Check it out!
Latest DKY CNPS Comments on THP in JDSF
Latest Dudleya Protection Legislation News Governor Newsom signs AB233!
Enjoy Being Outdoors! Stay Safe! Wear a Mask! Practice Social Distancing!
The Dorothy King Young Chapter serves coastal Mendocino County, the northern coastal area of Sonoma County, and nearby areas. We host activities throughout the year for members and the general public. These include:
regular meetings featuring informative guest speakers
field trips
educational functions
plant sales
weed eradication
We also provide input and information to governmental and private agencies about projects of local and statewide interest which may have effects on native plants.
Geographic Area Map of the Dorothy King Young Chapter of the California Native Plant Society.
"Wilderness is not a luxury but a necessity of the human spirit, and as vital to our lives as water and good bread. A civilization which destroys what little remains of the wild, the spare, the original, is cutting itself off from its origins and betraying the principle of civilization itself."