Updated 13 December 2021
Dudleya Legislation Efforts and News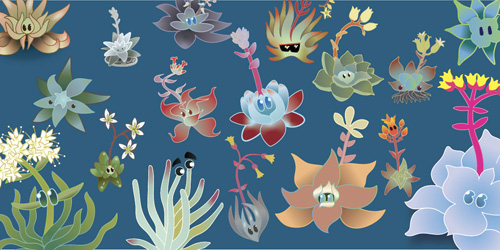 September 28, 2021
Sacramento, CA
State Legislature Approves AB 223 - 09/08/2021
California's Dudleya, precious native succulents, are a step closer to direct legal protection today thanks to the California State Legislature which approved Asm. Ward's AB 223, a bill making it explicitly illegal to harvest Dudleya from the wild without a permit or permission from property owners and the first California legislation to specifically address the growing problem of plant poaching.

Now, the the bill will awaits the Governer's signature.
Latest update on the passing of Assemblyman Ward's AB233 bill to protect Dudleya species from poaching.
Link to Dudleya Protection News at the CNPS website. Good information about Dudleyas, the poaching, what's important about the legislation in progress to protect them and other native plants from poaching, Domestic and International. CNPS Animated .GIF Chapter Dudleya Mascots are on display there also.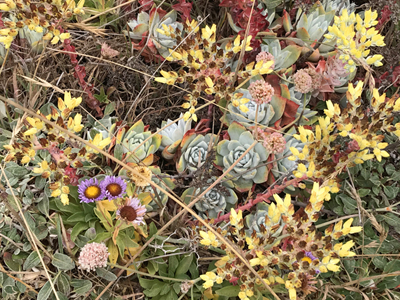 Dudleay farinosa, Jug Handle State Natural Reserve
-Photocredit, Jim Gibson
| | |
| --- | --- |
| Dudleya farinosa | Dudleya farinosa |